Alexander and Susan Maris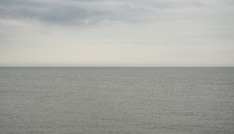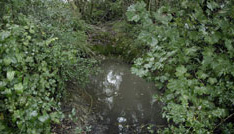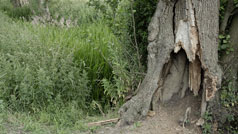 If it was observed of Michael Hamburger that, as both poet and translator, he succeeded in placing the best silences in the best order, the same could also be said of the Estonian composer Arvo Pärt, for whom silence is akin to something sacred, and represents the promise of a new beginning. Nowhere is this more explicit than in
Tabula Rasa
(1977), meaning 'blank slate', and in particular its second movement,
Silentium
. This contemplative work provides the musical basis, and the title also, of the video
Silentium
(2007) by Alexander and Susan Maris, although they share much more. Indeed if Pärt's composition has been described as possessing the quality of gently swirling mist through which patterns emerge, then the same could be said — perhaps even more accurately — of the Marises' work, in which the sea emerges from an Aldeburgh dawn or our view sweeps slowly across an estuary of invisible silt.
The Marises' chosen locations — the coast at Aldeburgh, upriver towards Snape, and finally Chapel House in Horham — all relate to the life of the English composer Benjamin Britten, whose work was profoundly connected to the region and admired enormously by Pärt. For Britten, Chapel House was a form of sanctuary, a retreat from the overflying USAF planes that disturbed him at his residence, The Red House. In a series of beautifully haunting sequences, the Marises have recreated this quiet escape, retracing this search for silence.
To view an extract of Silentium click on the map and then choose 'Silentium'.
Silentium
(2007), details